---
I hope you enjoy this report. If you want to hear more, just fill in this form and I'll send you a free report called
"17 Ways advertising companies can rip you off".
Email Marketing You Can Trust
---
Do you ever forget the milk on your way home?
Frustrating isn't it!
Why

do you forget things?
We all get forgetful sometimes, (just ask my wife!).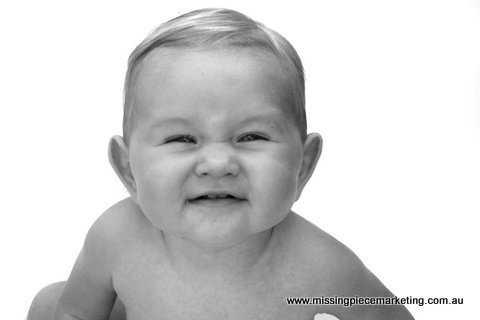 But, have you noticed that you are forgetting more things these days.
An important client called you while you were under a house or discussing a plan with a co-worker and you forgot to call them back, when you said you would.
You've gone to Officeworks or your supplier with a mental list of seven things you need for the job and return to the job with only five of them.
Is forgetting, is costing you money?
Customers you used to do business with, are being forgotten or are drifting on to your competitor.
When was your last BAS due?
You've left it too late to order tickets for the show you promised your wife you'd take her to. You just forgot.
Dementia?
No, you are probably not in the early stages of dementia.
There is a problem though, isn't there.
There's no point in denying it, or putting your head in the sand.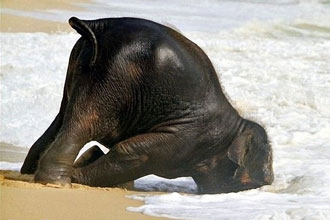 There's a problem.
You are probably overloaded with things you are trying to get done.
Do you ever wish you didn't have to remember so much stuff?
I've been studying small business owners for 17 years and most have a hard time remembering ALL the things they have to get done. The list is never ending!
Trying to remember it all slows you down.
It saps your energy.
---
Would you like to know what's going on in your brain
and what you can do to fix it?
---
Your brain is like the RAM in your computer. It's not a hard drive.
Your brain was never designed to process more than one or two ACTIONABLE tasks at a time.
It was never designed as a mass storage facility.
The more we fill it with 'STUFF' the less room we have for creative thinking (remember how you used to be creative).
---
How would you like a system to free up your mind and really get everything finished?
Introducing:
'Getting Everything Finished
with Evernote'
All you need is your phone, some notes I forward to you, two 93 minute sessions with me (In person, or by Skype video chat) and some phone follow up calls to see how you are going.
Now if you think it's just a matter of downloading the Evernote app and you're away - you'd be wrong.
It's the system of dumping everything in your 'Stuff Box' and sorting it daily into special notebooks designed to work with the way your brain works.
It's your weekly review of everything you've shoved in each of these notebooks.
It's 'Getting Everything Finished with Evernote'
It's a short couple of session course and some follow up calls to get you going.
What's it like?
Here's an interview with a busy mum, Lisa Pappas. She and her husband run a growing plumbing business.
I asked her a few questions. Here is the interview:
Lisa, what attitude did you have to 'typical' 'self help' systems in the past (if any)? How did you try to keep a track of everything in your busy life, back then?
"I typically like a self help system, especially if it is easy and quick to implement, i love to keep organized. My main way of keeping organized was creating lists - which seemed to be endless."
What fears did you have before starting?
"Understanding a new system.
Having the time to implement it and understand it.
I was a little overwhelmed at first."
In what ways does it help you, to empty everything you've been carrying in your brain, into your 'Stuff Box'?
I love that there is now ONE place I can dump everything, instead of finding a piece of paper to write it on or a random place in my phone to type it.
There is now ONE place to go to and find all the things that have been spinning around in my brain"
I know it's early days, but how do you feel as a result of using
'Getting Everything Finished with Evernote'

?
What has happened for you? How did it go?
Especially having Paul to hold my hand through the process, this has made all the difference. I have already gotten so many things completed, even things I had on my 'to do list' for months, are now done!
I am still learning how to use all aspects of Evernote, but so far it has been great.
I am getting tasks completed and I love that all my notes are in one easy place to find and go back to."
If you were talking to a friend who had a need for a way to get organised, what would you say to them about me? What would you say, to someone interested in what we have learned together?
"I would tell them that it is 'normal' to feel overwhelmed and a sense of resistance when starting anything new.
I would also tell everyone to give it a go, because you can never get a different result by doing the same old thing.
It probably would have taken me a little longer to get my head around it, but Paul has made the process so much easier. Having support was a huge benefit.
Paul has a way of explaining things and making it all make sense and making all the missing pieces fit together.
Everybody needs a 'Paul' in their lives!"
Email:
lisa_pappas@hotmail.com

(yes, I have Lisa's OK to release her contact details)
---
Is your head overflowing with all you have to get done?
Are you forgetting things these days?
Would you like to finally like to get the stuff done that has been bugging you for ages?
If you'd like to make a comment - write your thoughts below.