Simple business ideas that work.
Do you want to get paid lots MORE, for what you do?
Here's a couple of stories to inspire you:
---
Paddy's a brickie.
Most of the time he gets his work from builders who set the dollars he gets paid.
Paddy knows he's worth more, so he ensures consistent higher business profit by always having domestic and 'builder' jobs on the go.
Why does that give Paddy more money?
Paddy knows he can get 10c more per brick from a domestic customer than he can from a builder.
---
The high profit domestic work, lifts his business average invoice value.
---
More simple business ideas that make you more money.
---
Sam cleans carpets for real estate agents and loves the consistent work this brings in - but it doesn't pay that well.
Sam advertises locally, asks for referrals from the real estate agent jobs and uses the 3X3 system(see * below) to boost his local work.
All this gets him better paying domestic clients.
Also,
Sam regularly informs his clients (by his Hint's N Tips newsletter) that he also does upholstery and tile cleaning (which pay much better).
This combination of systems adds in the high profit services he offers, and lifts his average invoice value.
Oh, I almost forgot:
He always books people from the same areas, into certain days each week. This way he's not spending hours each day staring at a windscreen!
---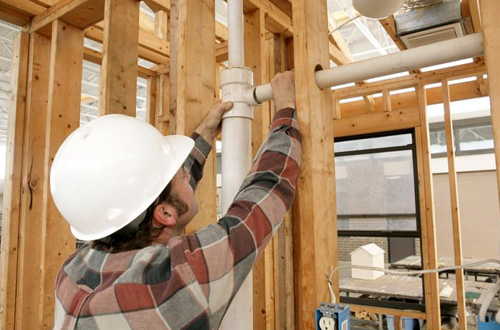 Bob, the carpenter, advertises a little in 7 different Local print and online media, to get all the small jobs the other carpenters walk away from.
Bob has learned from experience that the small jobs are usually a test to see if people like him and his work. When they do, they book the bigger jobs and he never lose them as clients!
Nice.
---
Bob knows that provided he continues to practice his 3X3 System (see * below) of getting more local work, and sends a regular courtesy note to all his past clients and prospects he did quotes for, those bigger jobs keep coming in.
---
He's looking for a couple of 3rd or 4th year apprentices to keep the larger jobs going, while he concentrates on all the local small jobs.
His Goldmine, (he says) is in the now huge list of prospects and customers he sends a light and helpful email to every 2 months.
He's glad he started collecting everyone's email when he started!
They say they love his 'Handy Hints'n'Tips' and would never think of anyone else when things need to get done.
---
Till next time,
© Paul Johnson 2013
Missing Piece Marketing
email: paul@missingpiecemarketing.com.au
cell: 0407 261 900 (or outside Australia +61407261900)
'Maiden Dale'
23 Spurwood Rd
Warrimoo
NSW 2774
Australia
p.s. Have you got a success story we can share? Why notput it in the comments section below?
---
Unashamed plug of simple business ideas.
Don't just take my word for it:-
More local work.
"We tried Paul's 3X3 system*[see below] of handing out our promotional stuff to 'Sticky Beak' neighbours of our customers.
We were skeptical . . . but it worked.
We get more local enquiries, and 20% of them turn into work."
Joe & Janet - C&J Mobile Mechanics - St Clair, NSW Australia