5 easy ways to fix it.
Best email subject lines get opened
Have you ever spoken to somebody face-to-face and they have ignored you?
It hurts doesn't it?
"How rude" you think. "What have they got against me?"
We've all had this happen to us. Did you consider it may have been because the person didn't hear you? (This is particularly pertinent to me as I and others in my family have a hearing impairment).
Have you ever tried to speak with somebody in a noisy environment? Trying to speak in an underground train station or while loud machinery is operating is hard?
The same can occur when you send somebody an email and they don't respond. To you, it feels like they are deaf.
In noisy situations above we have to resort to other methods to get our message across. Often they are methods we are unfamiliar with, because we don't use them every day.
Have you used hand signals and making sure the person you are speaking to is facing you when you speak? Yes, we use these methods in loud places.
The same can occur when we want people to respond to our emails.
It's a busy email world – and it's only getting busier.
There was the '2014-2018 Email Statistics Report' by research company The Radicati Group. It showed that workers receive 13 more emails per day now than they did in 2011.
By 2018, 97 emails will hit you every day at work. That's an average of 12 per hour.
To make it worse most people have many email addresses. They have one for work, home and to keep the 'good spam' separate from the rest.
Do you feel like RAISING YOUR VOICE, in this noisy email environment?
Here are some simple ideas to get 'heard' and to make your emails stand out from the clutter.
1. Never underestimate the power of your 'Subject Line'.
After all, that's all you have, to stand out among a sea of emails your recipients receive every day.
Here's one that got my attention:
When Quora wants to get my attention they think about my experience of receiving an email from them.
I know they have discussion questions that get some interesting responses. NO, the best answer to this question on Quora had nothing to do with sex.
Do you make your subject lines a question?
Like the one from Quora?
If you don't, your message is being ignored by many of your recipients.
Why is a question so important?
(Please note - how did your brain reacted when I asked you that question?)
Using a question in communication wakes the brain up and sends it into a frenzy. Your brain sees a question and demands an answer. It responds to a question with:
"Hmm, I don't know the answer to that question – I must dig deeper"
Does the question address a problem area for your recipient? The brain's response is even heightened.
You have not only triggered the need for answers, you have touched on a 'raw nerve' in the life of the recipient. This is a powerful combination.
Here's an example of one of my 'Subject Lines'. I sent this email to small business owners who crave for more local work.
[Yes, I sent myself a copy of what I send to all my business friends. Why? Well, I need to see what they see and if I've made any mistakes, after editing]
N.B. This 'subject line' is personal; it addresses a problem area of his (my) life and it is a question. It suggests they may be making '6 mistakes' in their local advertising.
2. What is 'The Bookend' structure for 'Subject Lines'?
'The Bookend Structure' leads with a problem and ends with a hint of a solution.
The front 'Bookend' in the 'Subject Line' above, states a fact I know to be true: that local advertising doesn't always work.
The back 'Bookend' hints that he may be making 6 mistakes that are costing him business.
Many people opened this report.
------------------------------------------------------------------------------------------------------
Linkedin understand that for me, the most wonderful sound in all the world is the sound of my own name. So, they make their message personal (like the one of mine above)
They have also used the trick of curiosity to get me to open up their email. Of course I would like to know who has been looking at me!
---
(That's why I offer a service to craft your LinkedIn Profile for you.
Did you know people are 'checking you out' on LinkedIn to see if they want to do business with you?)
Like to know more? click here. (email me)
---
3. Are you sending your emails on the right day of the week?
Research by email marketing firms, have found Tuesday is the best day to send your emails. The second best day is Thursday.
4. What is the best time of day to send an email you want read?
10am comes in first, with 8 p.m.-midnight coming in second.
I bet you didn't expect that one. It seems that emails generally receive more opens later in the evening. As 'Campaign Monitor' notes, this is due to people checking their email before going to bed. (Not a good practice if you want a sound night's sleep!)
5. How long should your 'Subject Line' be? What's the rule?
Research is showing that a 'Subject Line' of no more than 50 characters is about right. That's all people can grab, as they 'check their emails'.
(The truth is that nobody ever 'checks their emails' – they only check their 'Subject Lines').
The last two examples above are good, because they come in under the 50 character 'Subject Line' rule.
These simple ideas come from years of emailing and researching how people communicate.
Cheers,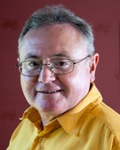 Paul Johnson
People who enjoyed this report also enjoyed 'Are you sick of people not calling you back? Part 1' and 'Are you tired of people not calling you back? 12 fast fixes'
© Paul Johnson – Missing Piece Marketing 2017