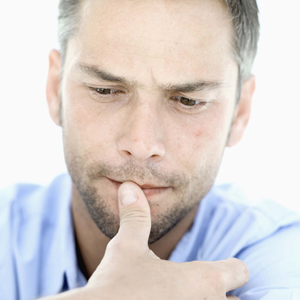 Are you still making this mistake in business?
A quick story about proactive customer service:
Keith is a vet. He is also a friend of mine.
Keith had a problem.
He was faxed in January by his wholesale supplier to say they had been taken over by a multinational company.
After 25 years of doing business with this firm, Keith decided to take his considerable account to another Australian owned wholesaler, rather than send his profits overseas.
A noble thought.
2 weeks later Keith had a call from his original supplier. They asked why they hadn't heard from him in a while. Why hadn't he ordered?
This supplier had a proactive customer service system.
This clever man did the right thing and listened to Keith's complaint about why he changed firms.
He then gave Keith another perspective on the situation, and regained his business.
He explained that as an employer of a sizable number of local folk in a country town (Wagga Wagga N.S.W. Australia), he had the responsibility to help maintain the mortgages & commitments of his staff and their families.
Keith's decision to withdraw his business would affect them.
The key is, that the businessman knew when he had lost one of his clients.
You know how many new firms have entered your marketplace in the last few years. They would kill to get your business. They are trying hard to get your customers to swap from you, to them.
How many of the customers you had 5 years ago, no longer do business with you?
Who is receiving their cheques now?
Do you have a system to keep yourself in front of your clients face (nicely) so they don't wander off?
I would like to help.
You already know the benefit of keeping in touch with your clients regularly. I don't need to put a big guilt trip on you, but you don't have time to send out a newsletter to your clients do you.
I hear you.
I'm about to assist by putting in place a simple system to take this chore off you and do it for you. [email me, if you would like to hear more about this newsletter service]
How would you like to have all your customers hear from you 4 times a year?
Good idea?
Well, all we need is their email address and name.
---
How to get email addresses without sounding like a spammer?
---
Nobody likes spam.
Everybody is hesitant to give out their email address, for fear of getting stuff choking their inbox.
Here is a tried and tested way to make it painless to get your clients email address.
You know that part of your quote process when you have to write down their details;
At that point you are already asking for their Name; Address; Phone number etc. Continue on and ask for their email as if it is all necessary for you to do your work.
They are already in the 'information giving' frame of mind, they will simply tell you.
If you try to ask for their email before they give you their other details their defenses go up - so leave it to last.
If you think the request needs explanation, tell them you will be emailing their bill (or their quote - if you do).
Or you could ask if they would like your free 'care and maintenance' information, to look after the new work your doing.
Or say you send out free 'Hints & Tips' to your good clients.
It's that simple. Try it.
---
If this report takes your fancy, it's OK with me, to share it with your friends, on your site, on your blog, on your autoresponder. Facebook it, Tweet it - even translate it! BUT. . .
On one condition:
You must leave it intact without making any changes. All the links must stay connected. No adjustments to the text is allowed. (Of course that excludes Twitter).
Till next time,
© Paul Johnson 2013
---
P.S. Do little things bug you?
This report has been proofread over and over, but still mistakes slip through. If you find a grammatical error, spelling mistake or layout thing that bugs you, please email me and let me know.
That would be a big help. Thanks.
---
I want more! Did I hear you say?
Hey, did someone think enough of you, to forward this report on to you, and you like what you see.
I can include you in the next (infrequent) distribution.
Just subscribe below.
Free Report '17 Ways Advertising Companies can Rip You Off' when you subscribe!
---
Just to put your mind at ease, I have never (and will never) sell, rent or lend
my list of members to anyone outside of this organization. Guaranteed.