Customer service training courses. A little common sense.
Why am I killing my 'word-of-mouth' advertising?
I feel ashamed of this.
Let me explain.
---
Why do people call me John?
You know my name is Paul, why do so many folk call me John?
They don't do it just once, but over and over again!
---
Why have they got it into their head, that my name is John?
---
Whose fault is that?
Well, it may come as a surprise, but I'm the one to blame for people calling me John!
They'd call you 'John' too, if you made this mistake. . .
---
How I answer my phone, has taught people to call me 'John'.
---
But, I hear you say, "What's answering my phone got to do with what people remember?"
---
Did you know, that people hear what they want to hear?
They think they know what you say when you answer a call, but they don't . . .
they assume.
And the one word they do hear, is the last one you utter.
Should I illustrate?
I must be a slow learner. For years I answered my calls
"Hello, this is Paul Johnson".
The last word I'd say was 'Johnson',
but people heard 'John' and called me 'John' from then on.
I changed a habit to test it. (as usual it took 21 days of repeating it, to change).
I now answer my phone, "Missing Piece Marketing . . . this is Paul".
And now, people call me 'Paul' in their first sentence back to me! And they remember it!
---
I felt ashamed of this, because I train people in telephone technique
(This is always part of my customer service training courses).
If anyone should have got it right - it should have been me!
---
* What do you want people to remember about you?
---
What are you unconsciously branding out in the marketplace, about you?
How do you (or your untrained staff) answer your phone?
Till next time,
© Paul Johnson 2013
Missing Piece Marketing
p.s. if you want to hear more about my customer training courses . . .
Email me: paul@missingpiecemarketing.com.au
---
If this report takes your fancy, it's OK with me, to share it with your friends, on your site, on your blog, on your autoresponder. Facebook it, Tweet it - even translate it! BUT. . .
On one condition:
You must leave it intact without making any changes. All the links must stay connected. No adjustments to the text is allowed. (Of course that excludes Twitter).
Email me: paul@missingpiecemarketing.com.au
---
P.S. Do little things bug you?
This report has been proofread over and over, but still mistakes slip through.
If you find a grammatical error, spelling mistake or layout thing that bugs you,
please hit your Reply button and let me know. That would be a big help. Thanks
---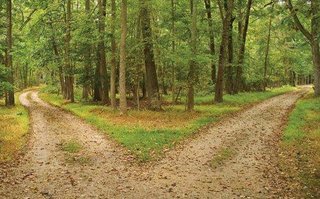 I want more! Did I hear you say?
Hey, did someone think enough of you, to forward this report on to you, and
you like what you see?
I can include you in the next (infrequent) distribution.
Just subscribe above to the left
---
Just to put your mind at ease, I have never (and will never) sell, rent or lend my list of members to anyone outside of this organization. Guaranteed.
© Paul Johnson 2013
Missing Piece Marketing
'Maiden Dale'
23 Spurwood Rd
Warrimoo
NSW 2774
Australia
Cell. 0407 261 900 (+61 407261900 outside Australia)
---
Helping boost your local work - without advertising.
Helping you get into those bigger firms, for the regular work they are dishing out