Deal with a difficult customer properly.
In real dollars, how much will it cost you?
We all have to deal with difficult customers.
"Everyone gets customers who have unrealistic expectations - don't they?"
It's just that, few business people understand what's at stake, when a customer complains.
---
What are the facts about dealing with a difficult customer complaint?
* 73% of people will tell you if they are dissatisfied
* 48% of the most serious problems are sales and delivery related
* 52% of those who don't complain believed it wouldn't help to contact you.
But it doesn't stop there. The most disturbing facts are:
* 66% of those who do complain are not satisfied with the way their complaint was handled
* 90% of those who are dissatisfied will not purchase from you again
* Each dissatisfied complainant is likely to tell 9 others of their bad
---
The simple fact is you are probably pushing profits out the door if you don't
have an effective complaint handling policy, or staff who are not trained to
---
How do I deal with a difficult customer?
The following steps will help you and your staff deal with a disgruntled
* Listen. Understand exactly what the problem is and let the customer know they
have your full attention.
* Acknowledge the problem. Complaining can be difficult. Being sympathetic and
calm will help alleviate the customer's stress.
* Address the customer's needs. Tell the customer you want to help improve the
situation. Ask how they would like to proceed.
* Communicate honestly. Decide what can be done to fix the problem and tell
them.
* Follow-up. Contact the customer within an agreed time-frame to ensure the
problem was resolved.
---
How do I set up effective complaint handling policy and procedures?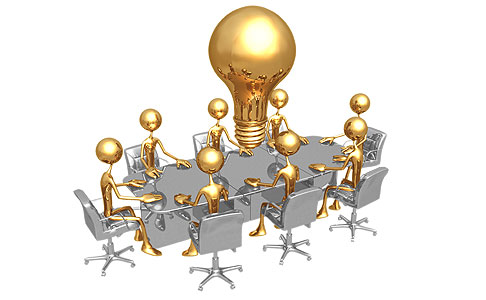 * involve your staff in developing your policy and procedures. You'll be
surprised with the suggestions they come up with.
Remember, if your staff are part of developing the policy - they will own it as
their own and act act on it.
* think of all the possible things that could happen and work out potential
* establish a policy and procedures manual - Yes, that means write it down! In
the future you'll have to refer back to it.
* record your policy and procedures, circulate to staff and train them
* let your customers know they can provide feedback or make a complaint.
Rather than being a negative, this is actually a great selling tool. It takes
away the buyers fear of loss.
* clearly publicise your contact details.
True Story.
My daughter bought a laptop from an online trader. The item was faulty and she
wanted to return it for repair under warantee.
The company only had a cell phone / mobile number. That was for the sales guy,
who said the service department didn't have a number. "You'll have to do
After insulting emails from the so called 'service' department they had to pay
$30 to have their laptop returned to them (without being repaired!)
* keep a record of all formal complaints.
You never know when you will need records to justify your actions in the event
of a claim against you.
I hope this helps as you deal with a difficult customer,
© Paul Johnson 2013
Call: 0407 261 900 (+61 407 261 900 outside Australia - Please consider the time zones :-)
p.s. I run customer complaint handling training sessions.
And no, it's not as expensive as losing 9 potential clients from just one