Payment terms and conditions for your business.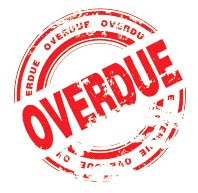 It hurts me to listen to people in business, tell me how they have just been screwed over, by a bigger business who refuses to pay.
This report gives you the ammo to fight back!
(All right, I pinched this one!
It was so good I got their permission to republish it for you . . . Enjoy)
---
Has your business got a "terms of trade" agreement?
By Sue Hirst
When a sale is made it's great to celebrate, but we all know things don't always turn out 'rosy' down the track. One of the best ways to protect yourself and ensure you get paid, is to have well prepared, clear and concise
'Terms of Trade', including your payment terms and conditions.
between your business and those you transact with. Verbal and 'hand-shake' agreements may be appropriate in some circumstances, but when things don't go to plan you want to have something solid in writing to back you up.
For example – a manufacturer and purchaser worked well together for a year, but then a dispute arose over an overdue account. The manufacturer claimed substantial interest and late payment fees. The case ended up in court, because it was unclear whose terms of trade applied, as there had been express agreement on who made and supplied the goods, but not as to the terms of
payment.
In this case the Court held that by going ahead and fulfilling the purchaser's orders, the manufacturer had effectively accepted the purchaser's terms. The expense and aggravation of having such a dispute resolved by a court is always stressful (and a distraction), so when you enter into an agreement, just make sure that your terms of trade are also signed by the other party.
To prevent a situation like that occurring in your business, it is important to have clear and concise terms of trade.
Here is a list of topics you should cover in your terms of trade,
what you need in your payment terms and conditions:
1. How will the goods be ordered?
2. How will the orders be confirmed?
3. Will buyer/seller be entitled to cancel orders?
4. How is the price to be paid?
5. Are there handling/admin fees?
6. Are there penalties for late delivery/late payment?
7. Can either party offset amounts owing against an order?
8. How are credit facilities to be assessed/granted?
9. What defines delivery/collection?
10. Can orders be cancelled if not delivered by a certain date?
11. Must seller notify purchaser if delivery date changes?
12. Can goods/services be delivered in installments?
13. What are the consequences if purchaser fails to accept delivery?
14. Can seller retain title until paid?
15. Does retention of title outlive termination of agreement?
16. Is confidential information being imparted, and how is it protected?
17. Are there any Privacy issues?
18. Should either party have the right to terminate without cause?
19. What are the consequences of termination?
20. Have warranty and liability issues been adequately addressed?
21. Are there guarantors, and are the guarantee terms clear?
22. The laws of which State apply?
As you can see there is a lot involved in the delivery of a service or product.
[Paul Johnson's insert: If you are in New South Wales, simple guidelines are available on the Fair Trading Website here, or your industry association like the 'Master Builders Association' here. There is a simple 'Contractor Terms and Conditions' online form here. (It's probably wise to run it past your lawyer to check that it complies in your state in Australia).
(Check your state or country Consumer Affairs or Industry Association by 'Googling: <Your state or country>Contractor Invoice Terms and Conditions sample' and do the same check as above.]
It just might save you a lot of money to have a clear understanding by all parties from the beginning, rather than having to go to court and incur a lot of unnecessary legal fees to sort out a problem later.
Sue Hurst is an official contributor of Small Business Forum, Australia's top small business destination.
Payment terms and conditions - I hope this was helpful
---
If this report takes your fancy, it's OK with me, to share it with your friends, on your site, on your blog, on your autoresponder. Facebook it, Tweet it - even translate it! BUT. . .
On one condition:
You must leave it intact without making any changes. All the links must stay connected. No adjustments to the text is allowed. (Of course that excludes Twitter).
Till next time,
© Paul Johnson 2013
---
P.S. Do little things bug you?
This report has been proofread over and over, but still mistakes slip through. If you find a grammatical error, spelling mistake or layout thing that bugs you, please email me and let me know.
That would be a big help. Thanks.
---
I want more! Did I hear you say?
Hey, did someone think enough of you, to forward this report on to you, and you like what you see.
I can include you in the next (infrequent) distribution.
Just fill in below:
Free Report '17 Ways Advertising Companies can Rip You Off' when you do!
---
Just to put your mind at ease, I have never (and will never) sell, rent or lend my list of members to anyone outside of this organization. Guaranteed.