Marketing ideas for small business.
[This is a sample of the material covered in our 'The Secrets of Getting In' course]
---
Have you ever been tricked into buying display ads that are 'full colour'?
Confession time:
As many of you know, in another life, I was responsible for most of the largest clients, of the local phone book network, Pink Pages in Sydney Australia.
In 2006 the company wanted to push up to 'full colour' display advertising.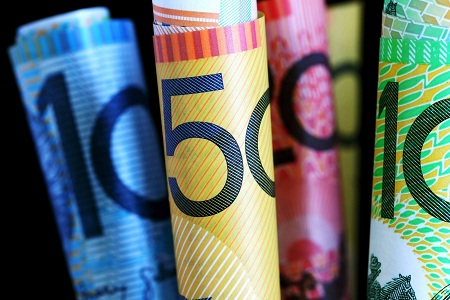 Ad costs, would be at a premium.
It cost an advertiser an extra 50% if they wanted 'full colour', and some of my clients were already paying 10's of thousands of dollars each year for their packages.
I had my budgets increased substantially, and was expected to reach them.
The finished product was impressive, and it wasn't hard to see why most of my clients decided to 'bite the bullet' and move up, to 'full colour'.
I exceeded my budget but had a guilty conscience.
Fast forward – 12 months.
---
I went back to each of my clients and asked "Well, it's been a year since you went 'full colour', have you noticed any increase in the number of calls you are receiving?"
* Their responses were sobering.
---
'To a man' (that's a generic term) every one of them, said 'NO'.
No more calls had been received after moving up to 'full colour' display.
---
Bad marketing ideas for business . . .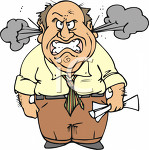 They paid 50% more, and got nothing back for it!
That's not a good return on investment.
As I believe a good salesman, should always be honest with his clients, I told every one of them, to get out of 'full colour'; to save their money and spread their marketing dollars, across another form of marketing, and track it too.
If the idea of having a 'full colour' add, was to stand out.
---
It failed, miserably.
---
A business with a plain black and white add, stands out more now. Why does the plain add stand out more than colour?
Because everyone else had moved up to 'full colour' – and they looked the same as each other! The plain black one stands out.
---
Please, If you've been convinced to spend more money, on a full colour advertisement, don't.
GET OUT OF FULL COLOUR.
---
Save your hard earned cash.
Spend on proven marketing ideas for small business.
Invest it in magnets and use my '3X3 System' to boost your local business without advertising.
---
More local work.
"We tried Paul's 3X3 system of handing out our business cards to 'Sticky Beak' neighbours of our customers.
We were skeptical . . . but it worked.
We get more local enquiries, and 20% of them turn into work."
Joe & Janet - C&J Mobile Mechanics - St Clair, Sydney Australia
---
If this report takes your fancy, it's OK with me, to share it with your friends, on your site, on your blog, on your autoresponder. Facebook it, Tweet it - even translate it! BUT. . .
On one condition:
You must leave it intact without making any changes. All the links must stay connected. No adjustments to the text is allowed. (Of course that excludes Twitter).
Till next time,
© Paul Johnson 2013
---
P.S. Do little things bug you?
This report has been proofread over and over, but still mistakes slip through. If you find a grammatical error, spelling mistake or layout thing that bugs you, please click [3]here and let me know.
That would be a big help. Thanks.
---
I want more! Did I hear you say?
Hey, did someone think enough of you, to forward this report on to you, and you like what you see.
I can include you in the next (infrequent) update.
I'll send you a Free Report '17 Ways Advertising Companies can Rip You Off' !
---
Just to put your mind at ease, I have never (and will never) sell, rent or lend
my list of members to anyone outside of this organization. Guaranteed.